Mac 26S mast crutch

This mast crutch is a great compliment to your kick up rudder assembly (kick up rudder assembly is required). The high quality, heavy duty construction allows for easy use while trailering without having to remove your rudder.

The head of the mast crutch is made out of HDPE, high-density polyethylene, with a roller that smoothly rolls and guides your mast into place. The stainless steel rod is built to fit your kick up rudder assembly and attaches through the rudder head with two pins for easy mounting.

We need the measurement from the top of your transom to the bottom of where you want your mast to ride.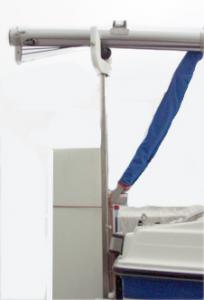 See pricing and purchase options for:

Shipping time: see chart
Made to order: Yes - Please read return policies