Due to supply chain disruptions and new warehouse safety measures some shipments may be delayed up to 72 hours.
Commercial Semi-Streamlined Aluminum Strap Anodes - Aluminum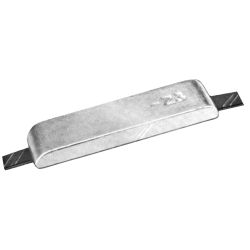 Weld-On Anode with Aluminum Straps
Semi-streamlined anodes are used to protect the hull and other areas of small, medium and large vessels. Aluminum straps.