Due to supply chain disruptions and new warehouse safety measures some shipments may be delayed up to 72 hours.
Commercial Propeller Nut Anodes - Zinc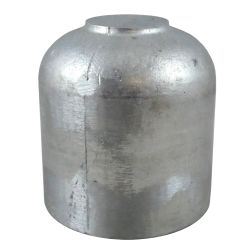 Most propeller shafts are partially insulated from other parts of the vessel. The relatively high-resistant electrical path isolates the propeller from anodes attached to the stern bearing, hull or rudder. The Martyr propeller nut anode is attached to the propeller at its axis and revolves with it. Stud hole and stud are not provided.