Due to supply chain disruptions and new warehouse safety measures some shipments may be delayed up to 72 hours.
H2B4 Commercial Heat Exchanger Anodes - Zinc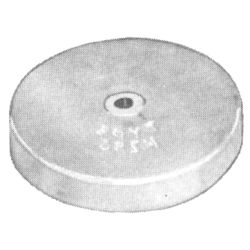 These anodes are used on vessels of all sizes for protection of heat exchangers and other areas where space is a limiting factor. Cast in a circular configuration, these anodes have steel inserts cast integrally. 3/8" diameter hole size.