Due to supply chain disruptions and new warehouse safety measures some shipments may be delayed up to 72 hours.
Weld-On Style Commercial Hull Anodes - Aluminum w/Aluminum Straps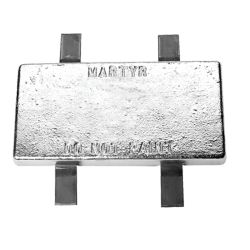 These bar and plate anodes are used to protect the hull and other large areas of medium and large vessels.
These anodes have projecting tabs for tack welding directly to the ship's structure. Aluminum tabs are provided .