Due to supply chain disruptions and new warehouse safety measures some shipments may be delayed up to 72 hours.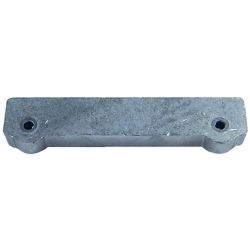 Replacement Aluminum Anodes for Yamaha Outboards
Perhaps the most versatile anode material, the specially formulated aluminum alloy used in these anodes is an ideal choice as it not only works better than zinc anodes in saltwater, it also protects your boat, outboards, and stern drive units in brackish water. If your boat is used in both salt and tidewater environments for extended periods, aluminum is the best all around choice.