Due to supply chain disruptions and new warehouse safety measures some shipments may be delayed up to 72 hours.
Complete Engine Pencil Anode - Zinc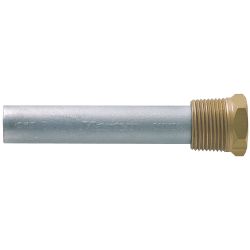 Martyr CME series marine anodes consist of a brass plug with an anode threaded into it. These anodes meet or exceed the specification of anodes supplied as original equipment.